You can use your LGE Visa® debit or credit card with mobile wallet services like Samsung Pay. Once you've added your debit or credit card to a mobile payment platform, you can make purchases and check out, or send money person-to-person with more convenience and security.
How to add your LGE debit or credit card to Samsung Pay
Open Samsung Pay. Tap Menu in the top left corner, and then tap Cards.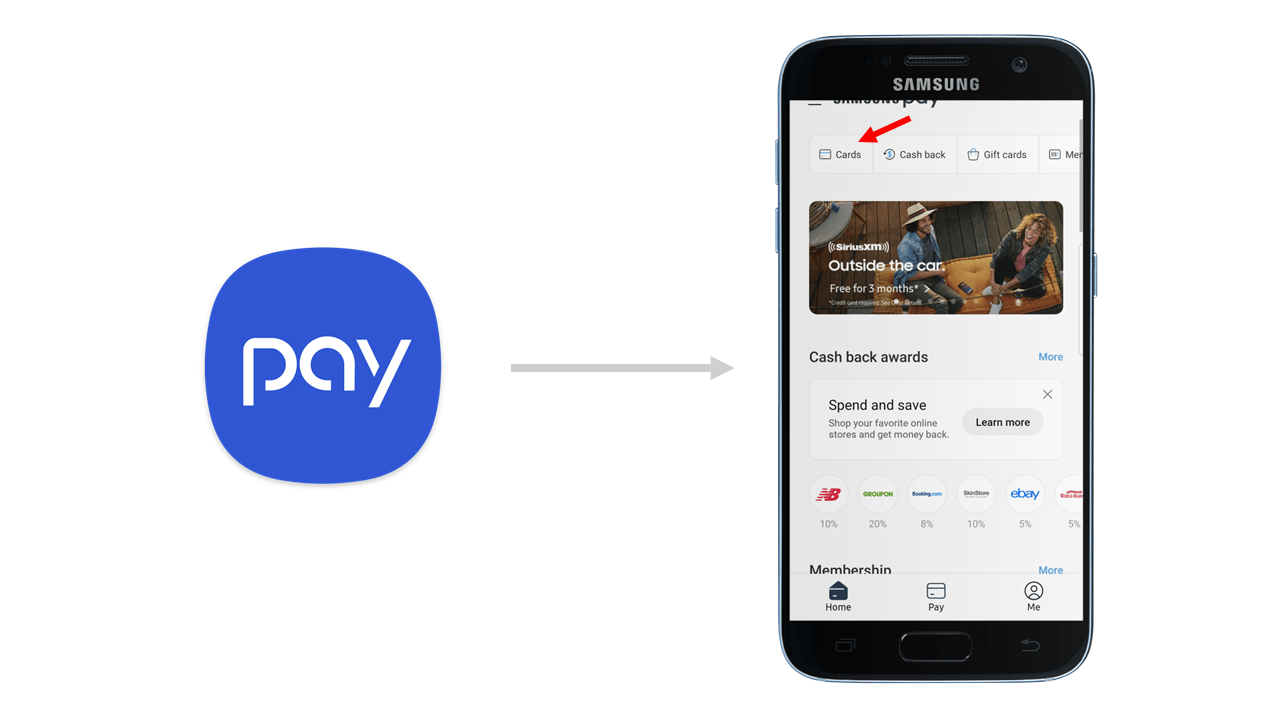 Tap "Add cards"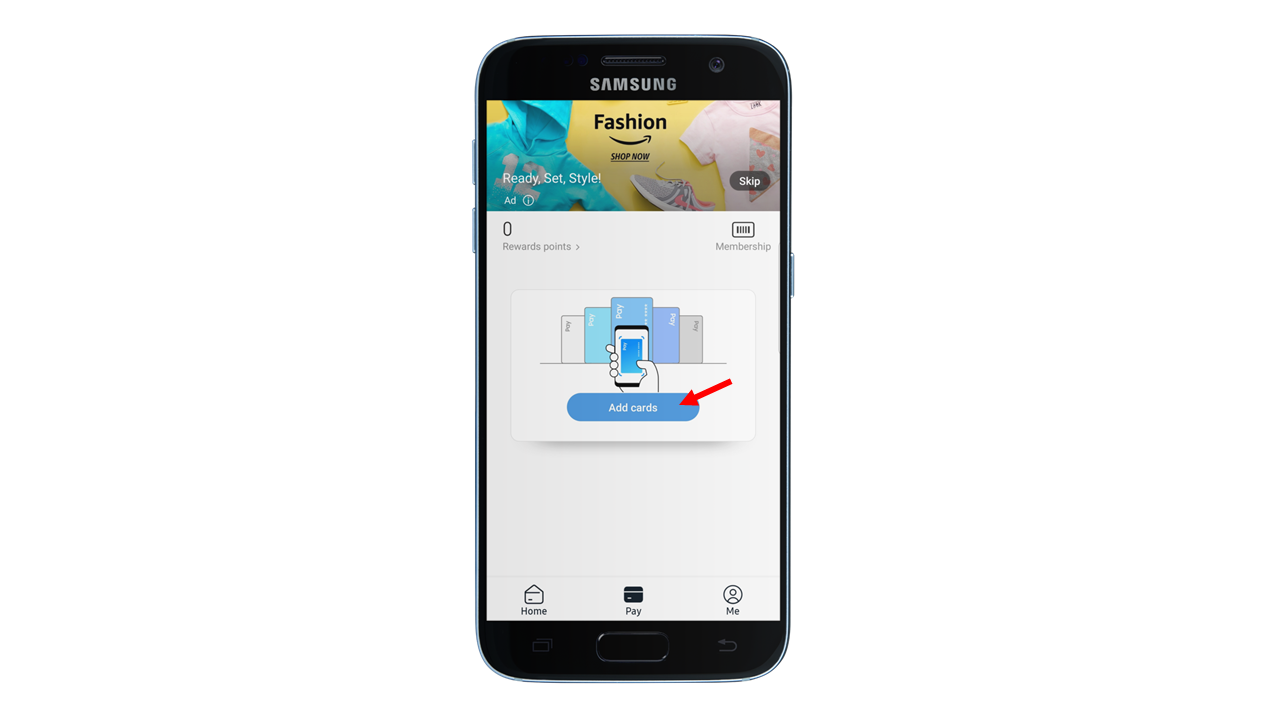 Tap "Add credit/debit card."
Scan or manually enter card details.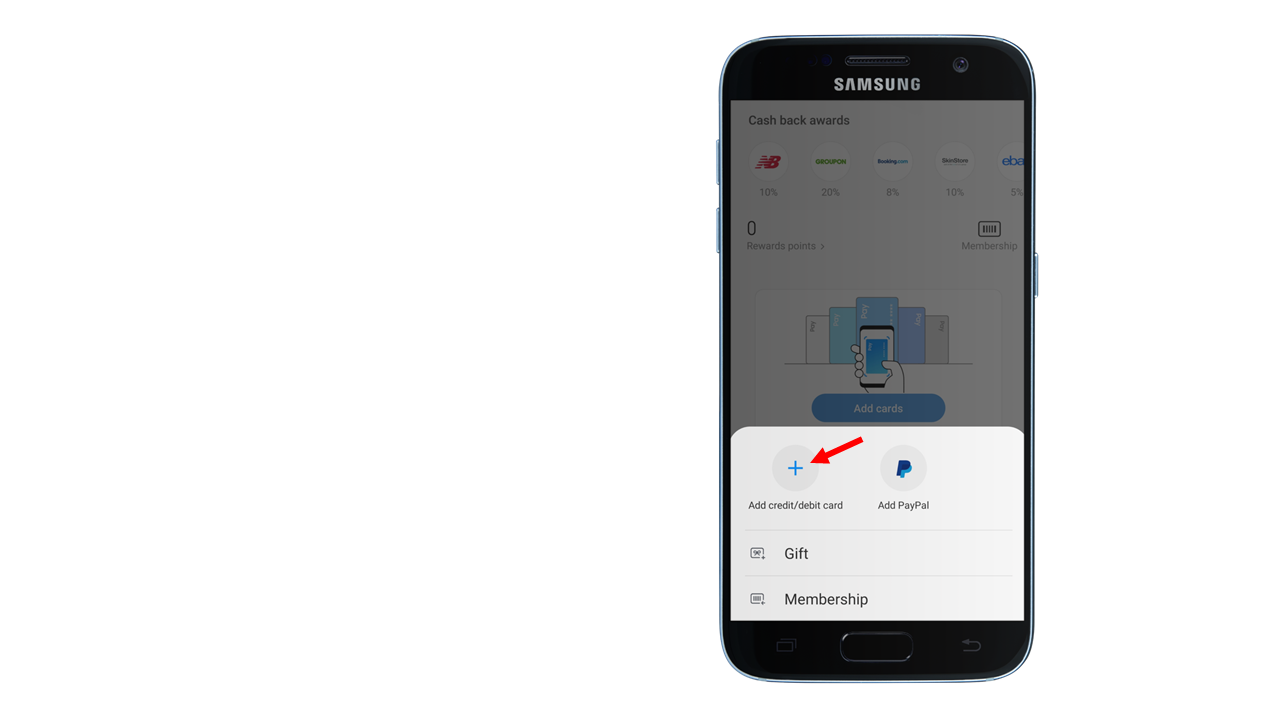 Complete verification.
Two ways to verify your card:
via phone call.
via a one-time passcode sent via email or text message.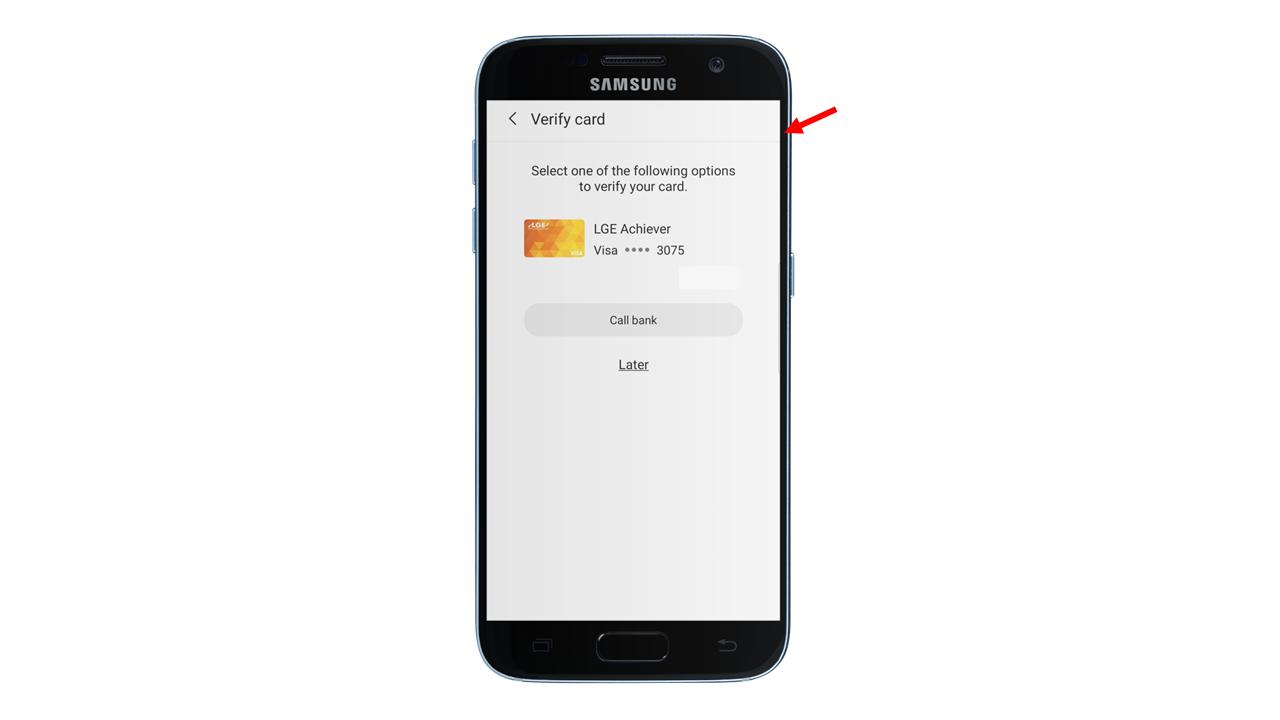 Ready for use!